Winter is a great time to start working on your body and get in shape for summer. This is because most regimes or treatments can take months to produce significant results.
However, some stubborn fat deposits (such as under the chin, love handles, bra fat, etc) can often be resistant to exercise and diets, which can be very frustrating for anyone who's putting the work in to achieve their #bodygoals.
Luckily, our minimally invasive yet effective body contouring treatment – Morpheus8 – can help reduce the appearance of stubborn fat pockets.
Read on to know more.
The Morpheus8 Body is an FDA-approved deep tissue remodeling treatment that can help break down stubborn fat pockets, reduce the appearance of cellulite and stretch marks, as well as address mild skin laxity.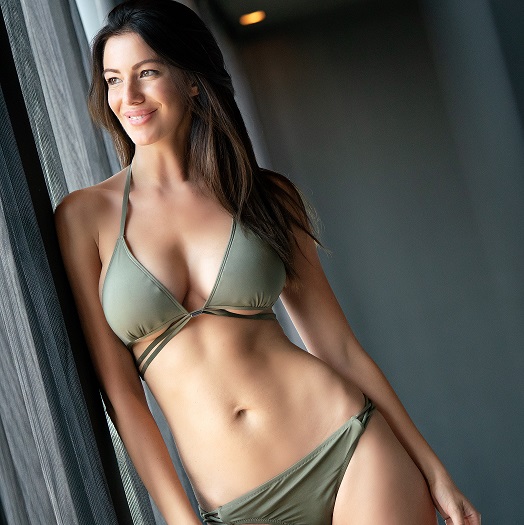 Morpheus8 Body combines the benefits of two revolutionary skin resurfacing and tissue remodeling techniques: Microneedling and high-energy radiofrequency (RF) waves.
Microneedling uses hundreds of tiny needles to make micro-injuries on your skin that trigger a series of healing responses. As a result, it stimulates natural collagen production, which leads to skin that looks and feels firmer and tighter each day for months.
RF waves penetrate relatively deeper into the skin to heat and melt away the stubborn fat cells, which are then flushed out from the body via the lymphatic system.
Who Is An Ideal Candidate For Morpheus8?
Although anyone who is looking to enhance their body contours and address mild to moderate skin laxity would benefit from Morpheus 8, the ideal candidate for this treatment should:
Be in relatively good health
Be a non-smoker
Not have active skin infections at the area/s of concern
Not suffer from severe skin laxity
Not be pregnant or nursing
What Are The Benefits Of Morpheus8?
Unlike surgical fat reduction treatments, Morpheus8 Body is minimally invasive and doesn't require general anesthesia or surgical incisions.
The treatment is also safe for all skin types and skin tones and has no risk of hyperpigmentation.
Morpheus8 Body is a targeted fat-reduction treatment that melts away the stubborn fat pockets in larger areas of your body, such as the thighs, hips, and abdomen.
The treatment also stimulates the body's natural collagen production and new skin cell turnover. Therefore, unlike other body contouring treatments, it can help address mild skin laxity that fat loss can sometimes entail, improve the overall texture of your skin, and reduce the appearance of cellulite.
Lastly, the treatment is usually quick and can be completed in under an hour. It also doesn't require any downtime, so you can go back to your daily routine as soon as you leave the office.
Lastly, it is important to remember that only a certified and well-trained provider can understand your skin concerns and create an effective Morpheus8 treatment plan best suited to address your aesthetic concerns and goals safely.
At Robert Andrews Laser and Medical Aesthetics in Colorado Springs, CO, our expert providers have helped many people achieve their desired body sculpting results with Morpheus8 efficiently during any time of the year – and you can bet that they can do the same for you.
Book a consultation now and get one step closer to your desired summer body!