Exosomes V.S. Prp For Skin Rejuvenation And Tear Troughs
 The PRP and exosome trend is still going strong and shows no signs of slowing down. So, whether you've been considering the treatment for yourself or have heard someone else talk about them and are interested in learning more, this article will provide an in-depth overview of these popular cosmetic procedures for hair and facial skin rejuvenation. From exosome therapy cost to how much better exosome Microchanneling is vs PRP therapy—here's everything you need to know. 
PRP (Platelet-Rich Plasma) Therapy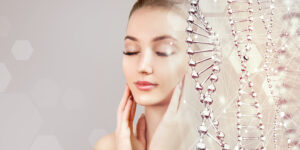 PRP therapy is a first-generation hair restoration method that uses platelet rich plasma derived from the patient's blood to stimulate collagen formation, rebuild hair follicles, and prevent further hair loss and thinning. After drawing a tiny quantity of blood from the patient's arm, a practitioner isolates the growth factors and injects them into the regions of the scalp that are balding or experiencing hair thinning. Exosome MicroChanneling (Better Than Microneedling) Exosome therapy is somewhat comparable to PRP therapy, which employs the same idea as PRP, namely the use of growth factors to stimulate collagen production. However, the most significant distinction is that these growth factors are not extracted from the patient's own blood; instead, they are produced in a laboratory, free of the debris and extraneous components present in PRP serums. 
The Relationship between Exosomes and PRP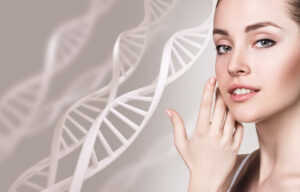 Due to the abundance of exosomes secreted by the platelets found in PRO, PRP has recently gained general acceptance among aestheticians and is now being used extensively across the cosmetic industry to treat conditions such as chronic wounds. This is possible because PRP contains a higher concentration of platelets than PRO does. PRP-Exos are the names of these exosomes that PRP forms, responsible for encapsulating and transporting growth factors from platelets to other cells. 
Why Exosomes is the Ultimate Alternative to PRP 
Exosomes may be used topically once reconstituted from their two separate vials. The research and development for this product take place in a laboratory that has been granted approval by the FDA and adheres to the strictest quality requirements. The medication is about half as expensive as platelet-rich plasma, but it does not need any blood draws or special equipment in the doctor's office, which is a huge plus for patients. Additionally, it has a significantly increased concentration of growth factors, contributing to even more excellent outcomes. The outlook is positive for exosome therapy in the future. Some formulations have previously been authorized in FDA clinical studies administered intravenously and subcutaneously. Since exosomes may increase face volume due to the stimulation of collagen production, we cannot wait to see what the years have in store. 
PRP Facial Treatment
Platelet-rich plasma skin rejuvenation, also known as a PRP facial treatment, is an innovative treatment that reverses the signs of aging and repairs damage done to the skin. This anti-aging facial results in the skin appearing younger, feeling smoother, and seeming to be in better condition overall. Microneedling combined with platelet-rich plasma (PRP) has been demonstrated in certain studies to enhance results for patients receiving Microneedling for acne scars. However, PRP facial comes with its own set of drawbacks. Infection and scarring are two uncommon problems that might have catastrophic consequences. It is also conceivable that you might get an outbreak of herpes simplex or cold sores from having this operation done if you have a history of either condition. 
Exosome Facial Therapy 
Many people are familiar with the "Vampire PRP facial," which was made famous by Kim Kardashian; however, over the years, the same platelet-rich plasma has been uniquely transformed into the more advanced form known as exosomes. Exosomes are a component of the process through which skin cells regenerate. Apart from hair loss, regenerative medicine addresses the underlying causes of numerous problems, including anti-aging. The exosome facial may be performed as a stand-alone treatment, but it isbest to combine this serum with a more sophisticated laser treatment for optimal results. The Exosome Regenerative Complex+ by Benev is the most recent discovery in skin regeneration and rejuvenation supported by clinical evidence that harnesses the power of lyophilized exosomes and growth factors, coenzymes, peptides, amino acids, minerals, and vitamins. An exosome facial treatment is an excellent option for those individuals who wish to improve the overall health of their skin from the inside out. 
Exosomes Regenerative Complex + @ Robert Andrews Medical 
Over 2 billion active exosomes are included inside the exosome complex at Robert Andrews Medical Aesthetics. These exosomes help heal the skin and reduce the levels of inflammation present. This complex contains a wide variety of additional powerful chemicals, many of which have been shown by the FDA to accelerate the healing process and to have anti-aging properties, including the following:
Nine growth factors contribute to increased firmness, elasticity, and wound healing.
Retinol reduces the appearance of fine lines and wrinkles and helps with cell turnover.
A brighter complexion may be achieved with the aid of the antioxidant Ascorbic Acid.
Six distinct peptides serve as anti-inflammatories and assist in repairing wounds.
Coenzymes decrease inflammation, condition the skin, and help enhance the skin's texture.
Hyaluronic Acid, which can hold up to a thousand times its weight in water, helps the skin retain moisture while keeping it hydrated.
Three times as many growth factors as PRP.
The Future of Stem Cell Therapy 
The ExOlE Exosome Microchanneling treatments are a scientific and technological innovation that has been explicitly developed to rejuvenate and regenerate dull-looking skin in both men and women. Exosomes are the molecules responsible for communication between cells and facilitating the transfer of RNA and other vital proteins from one cell to another. On the other hand, Exosomes are also responsible for transmitting many cytokines, growth factors, and genetic elements, all of which have contributed to tissue repair and improvement in skin cells. These data coding avatars have been utilized in EXOlE new Exosome product line, encouraging a more radiant and youthful look. 
What Are Exosomes?
Exosomes are not cells or tissue; instead, they are produced within stem cells and then released into the extracellular space. They are membrane-bound packages of effective nanoparticles that represent a "cargo" of RNA, DNA, proteins, peptides, and metabolites. This "cargo" is supposed to be delivered to target cells near or far away from the tissue under question. Exosomes, in general, are the blisters that are in charge of delivering both damaged and lost information to be implanted in target cells. 
How is Exosome Therapy performed?
Exosomes may be delivered into the body in various ways, including topically, locally, through intravenous injection or drip, intranasally, intrathecally, or intradiscally. The exosomes may be injected directly into the injured region for joint rejuvenation treatment. At Robert Andrews Medical, we administer Exosomes through the process of MicroChanneling. The typical concentration is one billion exosomes in one milliliter of solution; however, a single therapy might include 15 billion exosomes. The dosage is customized for each unique patient. 
Are There Any Side Effects of Exosomes? 
Less than 10% of patients have reported experiencing headaches, moderate fever, nausea, or vomiting. On the other hand, even if the patient does experience these adverse effects, they will often disappear within 2-3 days at the most. The majority of symptoms, if any at all, will often disappear within the first 24 hours. There have been no reports of any adverse effects lasting for an extended period which shows that exosome treatments are relatively safe and risk-free. How to Gain an Optimal Response from Exosome Therapy? The following are some recommendations for the best possible results from exosome therapy:
Avoid using painkillers or anti-inflammatory medicines.
Do not engage in excessively tiring activities for the first 24–48 hours.
How Long Do Exosomes Work in the Body? 
Exosomes are responsible for what is known as a biphasic reaction. First, an instantaneous response typically continues for around twenty-four hours or until the original proteins have been degraded. After this step, the messenger RNA introduced into the target cells becomes functional and contributes to the process of "reprogramming" the cell. This takes around six to eight weeks on average. After the first event, the ongoing impacts may last for many months. 
What Type of Exosomes Are Used in the Treatment? 
Placental-derived mesenchymal stem cells are used to create the standard exosome solution. These stem cells were grown in a GMP facility and have passed all necessary quality-control tests and certifications. The finished product has a high concentration of cytokines and proteins that modulate the anti-inflammatory and immune systems. Additionally, there is the potential for producing a wide variety of exosomes. In some of these methods, the patient's tissue is used to supply the particular markers, and they are used in conjunction with exosomes created in the laboratory. The laws of each nation also affect the scope of the opportunities available in that area. It is up to the treating physician to determine if individualization is required and, if so, what the most effective form of individualization would be. 
The Bottom Line
So, there you have it, answers to all your burning questions. If you seek the most recent approach proven to regenerate your skin and hair, you do not need to go any further. In simple words, if ever there was a "fountain of youth," exosomes may just be it. Ready to benefit from the treatment designed for both hair loss and facial rejuvenation? A new, enhanced you is just a booking away. If you live anywhere near Fort Lauderdale, your search for "PRP facial near me" and "Exosome therapy near me" ends here. At Robert Andrews Medical Aesthetics (Colorado Springs "Best Medical Spa" for straight Eight years), Dr. Brad Reedy, MD, Halle Friedman, RN, MBA and her team of medical aestheticians, practitioners, and physician's assistants are prepared to develop an individualized treatment strategy to help you achieve the cosmetic outcomes you want. Interested in learning more about our treatments? You're more than welcome to come in for a free consultation. See you soon!