Despite how much effort you put into following a diet or exercise plan, some fat pockets just won't leave your side (or body). 
If you've planned quite a few summer activities and are looking to get that summer-ready body of yours back, body sculpting is the way to go! 
Here are a few things that you need to know about body sculpting treatments -and how they can help you achieve your fitness goals.

Body Sculpting Destroys Stubborn Fat Deposits
Body sculpting (aka body contouring) is a non-surgical way to safely eliminate the excess fat to better shape and contour the different areas of your body. There are many methods for getting rid of stubborn fat pockets, such as freezing or heating the fat cells so that the body can flush them away. 
BodyTite™ by Inmode uses radiofrequency (RF) waves to remove excess fat, to tighten up the loose skin and firm up the underlying muscles all at the same time. 
Other common body sculpting treatments that use RF waves to heat and break down the fat include FaceTite™, AccuTite™, and TruSculpt®. 
Different Body Sculpting Procedures For Different Areas Of The Body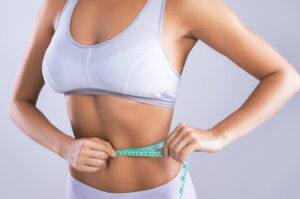 Most people tend to store excess fat around their midsection or abdomen, as well as on the thighs and flanks. However, your genes, sex, and hormones all play a crucial role in the appearance of these fat deposits.
Unlike women, men tend to store fat in their upper bodies, particularly around the abdomen, keeping them from getting those defined abs. Here are some of the procedures that can be used on different areas of the body:

BodyTite™ by Inmode – Entire body, including abdomen, flanks, love handles, or thighs.
FaceTite™ by Inmode – Designed to reduce stubborn fat deposits on the face, such as on the chin or neck.
AccuTite™ by Inmode – Smaller areas of the body, such as the face and neck.
TruSculpt® – Entire body, including the abdomen, flanks, love handles, or thighs.
BodyTite™ Can Help Add Definition To Your Abs
BodyTite™ by Inmode is a revolutionary fat reduction treatment that uses radiofrequency waves to heat and break down the fat stored in different areas of the body. It targets only the stubborn fat cells without affecting the skin or surrounding tissues.

BodyTite™ can help you get better definition around the abs by destroying the fat cells and firming up the skin. Unlike the surgical body sculpting procedure, it does not leave any scar and requires little to no downtime or recovery time. 
Body Sculpting Is Not A Weight Loss Procedure
It is important to remember that body sculpting or body contouring procedures aren't for weight loss. They are designed to help get rid of stubborn fat that doesn't respond to exercise or diets. 
Therefore, an ideal candidate for BodyTite™ would be someone who is already at their ideal weight or is just a few pounds away.
Body Sculpting Requires Minimal Downtime And Recovery Time!
Body sculpting treatments are non-surgical and non-invasive. Thus, little to no downtime or recovery time is required for these treatments. Once you've completed a session, you can go back to work or to your daily routine – or even hit the beach!
Get Long Lasting Results With Bodytite™
Body sculpting treatments such as BodyTite™ can get you a summer-ready body, but it's still up to you to maintain the results. BodyTite™ permanently destroys the fat cells, but significant or excessive weight gain can make them reappear. Therefore, you need to maintain a healthy weight to enjoy permanent results.
The experts at Robert Andrews Laser and Medical Aesthetics, Colorado Springs, are certified and experienced when it comes to providing a world class body contouring experience and results. If you want to know more about the treatment and how it can help you achieve your body goals, don't hesitate to get in touch and book your appointment now!